The End of Warren's House
A downloadable game for Windows and macOS
The End of Warren's House it's a 30/50 minutes long dark graphic adventure, made with RPG Maker MV.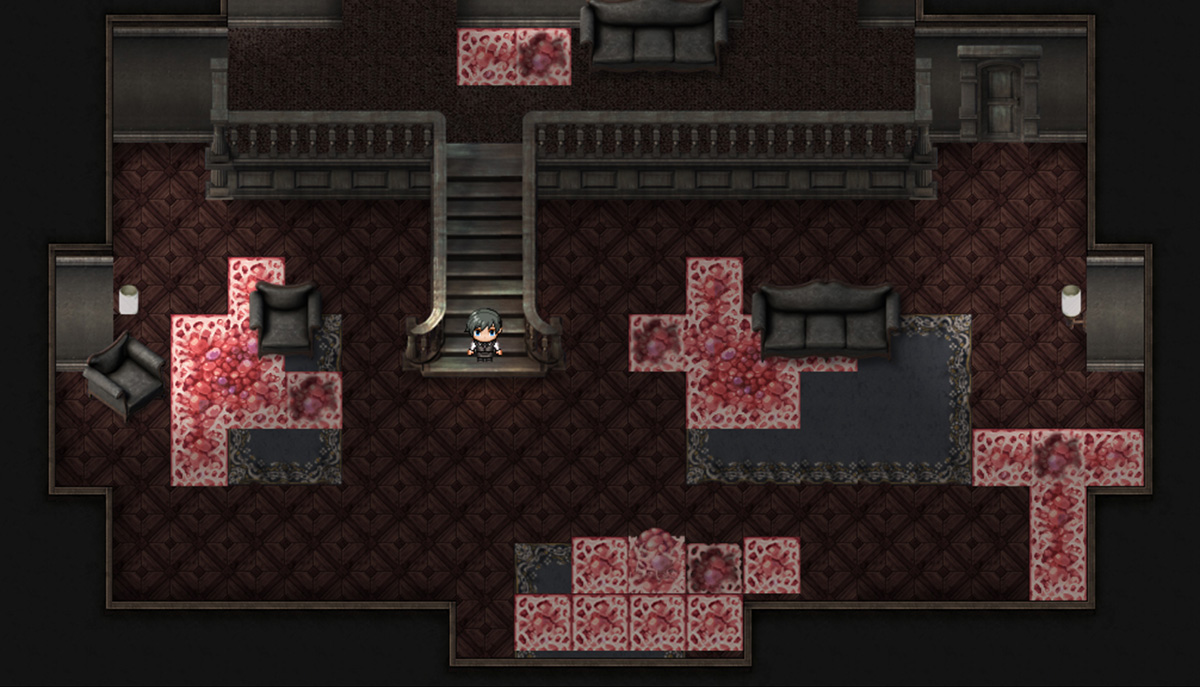 The return home of the last heir of the Warren Family awakens a dark secret hidden for half a century.
Samuel was invited to a party organized by Daniel Warren along with many other people.
But when he comes to the villa he finds the house deserted and the old homestead keeper terrified...
You have to explore the house and find out the origin of the strange creature that dominates the fate of the Warren family and which already caused the dead and vanishing of many people.
Install instructions
The game is available for Windows and Mac in English and Italian (choose the language from Options Menu).
Download the .zip file (about 45 Mb), extract it wherever you want e double click on file Game.exe.
The game does not require installation.
Comments
Log in with itch.io to leave a comment.
The game crashes when I tried to open it on my Mac...
So happy that I decided to download this game. I had a blast with it. A bit on the shorter side but short games are charming as well : ) So it's perfect for someone who wants to play but doesn't have time to dedicate themselves
Like another comment said, it didn't have quick time events so if you're a person who can't handle them then don't worry. It has other puzzles! Kept dying on the last one because apparently I can't count squares haha
Anyway, great game, great character art and an entertaining story
Thank you so much for your review and hints!
I'm really happy you enjoyed the game, and I'll do my best to design an even better remake.
And here a spoiler on how the protagonist will looks like: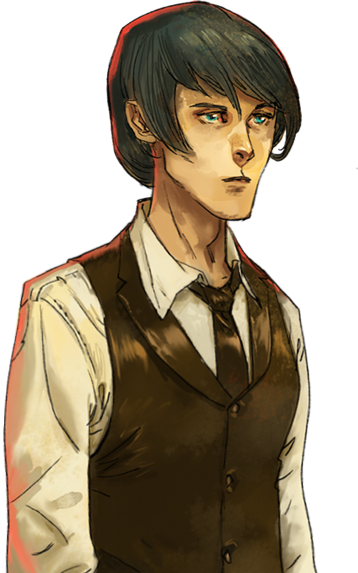 This is SUCH a great game. The horror theme is there, there's the feeling of danger from the slime stuff, there's notes and clues, but there's no quick time events (which I loved). You don't have to run away from something to feel the danger of it. 10/10
Thank you very much for your review!
I'm currently working on a remake in a different game engine, with longer story (that explore the born of the creature), more puzzles, better graphic and sound, and a little more action (that probably will include some quick time events).
For the end of december I will finish to write the story and the game mechanics, and start to code.
I will share work in progress, so stay tuned.
And thanks again to played my game.
Alessio Corridori
I really like the whole gothic horror vibe you guys whent for here, and I think that you captured it very well! My only complaint is that the game was a bit too short for me haha, but I have to commend you on the playability of it, specially during the oil part. I think it was a a clever way to include a puzzle without going out of context!
The only change I'd make is maybe paying a bit more of attention to the sound design. Not necessarily adding music as such, but some ambience sounds or footsteps would add a lot to the atmosphere you're shooting for. Also, places like the room's hallway are a bit hard to find since the entrance doesn't give the aspect of being such; I'd reccomend switch the door location, or adding some small detail that'd make it clearer that it IS a hallway, like a rug or something alike.

Overall, nice short gothic game!
Thank you very much for playing the game and for your complete review and suggestions!
You're right, the story is short, and the sound design it's quite weak. Originally the game was developed to study RPG Mager MV.
Besides other projects, I'm currently working on a remaking, developed on Godot Engine with a longer story, better graphics for the characters, and proper sounds. I will start to share work in progress in the next weeks.
I'm stuck! I found a gate but can't find the key. I have a lighter, a map, and the regular house keys.
Hey about to download your game, cant wait to give it a go, also just wanted to ask how you made this and was it hard?
Hi Tiimothy,
I've made the game using RPG Maker MV and some free plugins and assets developed by the community (you can find the list in the credits). Some background elements are isometric screen captures of 3D assets.
RPG Maker is a really good editor and easy to use, and there's a lot of documentation and tutorial on the internet.
The hardest part has been to find a correct workflow for the developing process. It took three months from start to finish.
The English localization (I'm Italian) of all text needed a lot of work (and probably contains some mistakes here and there)
I really enjoyed this, loved the story and how it played out!